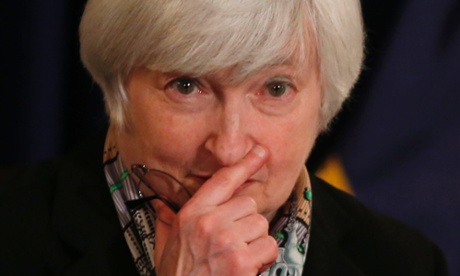 One analyst complained that Yellen was 'winging it' and was 'not helpful'. Exactly.
(image by Photograph: Larry Downing / Reuters) DMCA

In her comments today, Yellen showed a sensitivity to the economy as real people experience it: mortgages that are hard to get, businesses that aren't investing, "kids shacking up with their families", people dropping out of the labor force because they can't find jobs. This is a sensible view - a view of the economy with a real and human face - but Wall Street hates that. Wall Street thrives on numbers. It believes the highest and best use of the Federal Reserve's time is coddling the financial world. The Fed is no longer coddling. It is cutting its Wall Street-centric stimulus program, called quantitative easing, and it's ending its cheat sheet for traders.