Articles Listed By Date List By Popularity
Page 1 of 3 First Back Next 2 3 View All
Monday, November 28, 2016








The fantasy at the center of Israel's "muezzin bill" The "muezzin bill" does not arrive in a politically neutral context. The extremist wing of the settler movement championing it has been vandalizing and torching mosques in Israel and the occupied territories for years. The new bill follows hot on the heels of a government-sponsored expulsion law that allows Jewish legislators to oust from the parliament the Palestinian minority's representatives if they voice unpopular views.
Tuesday, November 15, 2016








Trump may kill Netanyahu with kindness The creation of a Greater Israel could damage Israel by reframing the Palestinian struggle as a fight for equal rights in a single state. Comparisons with earlier struggles, against South African apartheid and Jim Crow in the US deep south, would be hard to counter.
Wednesday, November 9, 2016 (27 comments)








American liberals unleashed the Trump monster The reason Trump is heading to the Oval Office is because the Democratic party rigged the primaries to ensure that a candidate who could have beaten Trump, Bernie Sanders, did not get on the ticket. You want to blame someone, blame Clinton and the rotten-to-the-core Democratic party leadership.
Monday, November 7, 2016 (21 comments)








No, Hillary Clinton is not less evil than Trump Unless progressive Americans show they are prepared to vote out of conviction, not out of necessity, the Democratic party will never have to take account of their views. It will keep throwing up leaders -- in different colors and different sexes -- to front the tiny elite that runs the US and seeks to rule the world. It is time to say no -- loudly -- to Clinton, whether she is the slightly lesser-evil candidate or not.
Wednesday, November 2, 2016








Western leaders grow deaf to Israeli abuses While Israel exercises ever more physical power over Palestinians, its moral credit is running out with foreign audiences, who have come to understand that the occupation is neither benign nor temporary. The rise of social media has accelerated that awakening, which in turn has bolstered grassroots reactions such as the boycott (BDS) movement.
Tuesday, October 18, 2016 (3 comments)








How Israel seeks to erase the region's history Prime minister Benjamin Netanyahu has been drafting a basic law defining Israel as belonging to a globalized "Jewish nation," not the country's citizens. And he insists that peace talks take place only once the Palestinians under occupation recognize Israel as such a Jewish state -- a condition that, once viewed as risible, has now been adopted by Washington.
Monday, September 19, 2016








Palestinians lose in US military aid deal with Israel The clearest message from Israel's new aid package is one delivered to the Palestinians: Washington sees no pressing strategic interest in ending the occupation. It stood up to Mr Netanyahu over the Iran deal but will not risk a damaging clash over Palestinian statehood.
Monday, September 12, 2016 (2 comments)








Is Israel on the brink of tearing itself asunder? An Israeli consensus believes Gaza has been free of occupation since the settlers were pulled out in 2005, despite the fact that Israel still surrounds most of the coastal strip with soldiers, patrols its air space with drones and denies access to the sea.
Sunday, September 4, 2016 (3 comments)








Will Israel be put on trial for war crimes? Israel has agreed to allow the International Criminal Court (ICC) in The Hague to send a delegation to Israel and the occupied territories. It was revealed over the weekend in a step that could dramatically increase the risk of Israeli officials being tried for war crimes.
Monday, August 29, 2016








Carrot and stick carve-up will not work for Israel An Israeli strategy that failed decades ago -- before the PA even existed -- is not going to succeed now. Social media campaigns and paltry handouts will not persuade Palestinians they are nothing more than a humanitarian problem. They are not about to shelve their dreams of liberation just because Mr Lieberman color-codes them in red and green.
Thursday, August 18, 2016








The Birth of Agro-Resistance in Palestine Israel has done much to try to weaken Palestinians' connection to the olive tree, understanding that the "amoud" is the Palestinians' defense against Israeli guns, bulldozers, settlers and ill-will. Since the occupation of the West Bank, East Jerusalem and Gaza began in 1967, Israel has waged a relentless assault on Palestine's olive groves and the way of life they support.
Saturday, August 13, 2016 (3 comments)








Israel's stolen babies remains the state's darkest secret If there is a lesson to be drawn from the government's partial admission about the abductions, it should alert Israel's Arab Jews to the fact that they face the same enemy as the Palestinians: a European Jewish establishment that remains resolutely resistant to the idea of living in peace and respect with either Arabs or the region.
Monday, August 1, 2016








Palestinians inside Israel are under attack Recently leaked protocols reveal that the police have secretly awarded themselves powers to use live fire against Palestinian protesters in Israel, even if they pose no danger. Yet another law threatens jail for any Palestinian citizen who tries to dissuade another from volunteering in the Israeli army.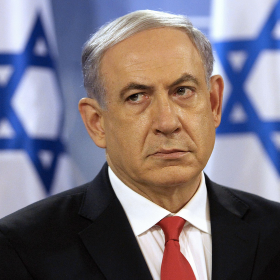 Saturday, July 30, 2016 (2 comments)








Israeli expulsion law "violates all rules of democracy" Over the past 15 years, the Central Elections Committee, which is dominated by Jewish parties, has repeatedly tried to ban Palestinian MKs from standing for election. However, the Israeli Supreme Court overturned the decisions on appeal. on the eve of the election, Netanyahu made his much-criticized comment warning that "Arabs are coming out in droves to the polls."
Wednesday, July 20, 2016








In the US, money talks when it comes to Israel The grubby underside of US electoral politics is on show once again as the Democratic and Republican candidates prepare to fight it out for the presidency. And it doesn't get seamier than the battle to prove how loyal each candidate is to Israel. It should be dawning on US politicians that a real debate about the nation's relationship with Israel cannot be deferred much longer.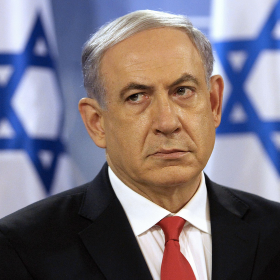 Tuesday, July 5, 2016








Israel can't avoid the fallout from a disunited Europe Brexit is a warning sign that western leaders will pay a price if they continue overlooking popular concerns. Israel would be foolish to assume that it can remain immune indefinitely from the upheavals consuming Europe and the US.
Monday, June 27, 2016 (3 comments)








Brexit and the diseased liberal mind the debate about Brexit was never about values or principles -- it was about money. It still is. The Remainers are talking only about the threat to their pensions. The Brexiters are talking only about the role of immigrants in driving down wages. And there is good reason: because the EU is part of the walls of the economic prison that has been constructed all around us.
Sunday, June 26, 2016 (1 comments)








Israel should be deeply disturbed by the Brexit vote It has taken decades for Europe to even acknowledge -- let alone remedy -- the problem that it is also trading with illegal Jewish settlements in the West Bank. If the EU starts to unravel, and US neoliberal hegemony weakens, Israel will be in trouble. It will be in desperate need of a new guarantor, one prepared to support a country that polls repeatedly show is mistrusted around the world. Brexit is simply the warning siren.
Wednesday, June 22, 2016








Israel considers its demographic time bomb Last week a video showed the "nightmare scenario" of Palestinians putting down their weapons and heading to the polls to elect one of their own as Jerusalem's mayor. It was precisely this kind of "political terror" that led Mr Lieberman to ban Mr Madani from Israel last week. With the Arab Jews on the Palestinians' side, the conflict with Israel might be ended at the ballot box. That truly would be subversive.
Sunday, June 19, 2016 (1 comments)








Israel's anti-terror law "dangerous" and "anti-Arab" An advisory committee will be able to approve declaring a group a terror organization. Those under investigation for links to terror may find that they have no access to the secret evidence used against them. Legislation is expected to be passed in the next few weeks cracking down on human rights groups and giving a majority of Knesset members the power to expel Palestinian lawmakers.
Monday, June 6, 2016 (2 comments)








Netanyahu frets over how to tackle French peace plan Europe is increasingly fearful that an emboldened Israeli government may soon annex all or major parts of the West Bank, stymieing any hope of creating even a severely truncated Palestinian state. The Paris conference is a sign of the mounting desperation in Europe to restrain Israel.
Sunday, May 22, 2016








Religious zealots waging a quiet revolution in Israel The goal of the religious nationalists is undisguised: to remove the last restraints on the occupation, and build a glorious, divinely ordained Greater Israel over an obliterated Palestinian society. That means no hope of a peaceful resolution of Israel's conflict with the Palestinians -- unless it is preceded by a tumultuous civil war between Israel's secular and religious Jews.
Monday, May 9, 2016 (3 comments)








Once, most Jews viewed Israel as the anti-semite's best friend In his Holocaust Day speech last week, Yair Golan compared current trends in Israel with Germany in the early 1930s. In today's Israel, he said, could be recognized "the revolting processes that occurred in Europe ... There is nothing easier than hating the stranger, nothing easier than to stir fears and intimidate."
Tuesday, April 26, 2016








In Israel, an ugly tide sweeps over Palestinians The trigger-happy soldier Elor Azaria and the peace camp leader Isaac Herzog have more in common than either might wish to admit. In their different ways, both have helped to turn all Palestinians into outcasts -- and crush any hope of concessions from Israel to peace.
Sunday, April 24, 2016 (1 comments)








Rise in Palestinian children held by Israel "alarming" Israel is the only country in the world, according to DCIP, that "systematically prosecutes between 500 and 700 children in military courts each year." The Israeli army had been unnerved by the mounting bad publicity, said Gerard Horton, of Military Court Watch, which monitors abuses of children in detention.
Tuesday, April 19, 2016








Israeli paramedics accused of medical violations There is mounting evidence that Israeli ambulance crews are withholding treatment from Palestinians injured during a wave of attacks over the past six months, according to rights groups. Physicians for Human Rights in Israel, a medical watchdog group, found that wounded Palestinians had been left untreated for as long as two hours.
Tuesday, April 12, 2016 (2 comments)








Spymaster's final interview reveals deep rift in Israel Almost no one in Israel, it seems, wants justice for the Palestinians. But a gulf is opening up between the old order that cares what others think of Israel and a new order that refuses to make even the smallest concessions to the sensitivities of the outside world. In that war, Mr Netanyahu and the far-right look set to emerge triumphant.
Sunday, April 3, 2016 (1 comments)








Execution of Palestinian exposes Israel's military culture hardly surprising that most Israelis feel this soldier is being singled out. His crime was not executing a Palestinian -- that happens all the time -- but being caught on film doing so. That was nothing more than bad luck. The Israeli public did not reach this conclusion by accident. They have been schooled in a tribal idea of justice from a young age. Palestinians are not viewed as fully human or deserving of rights.
Saturday, March 26, 2016








Parents protest as dream of bilingual education in Israel turns sour The opening of the first bilingual classrooms in Israel's largest city was celebrated with great excitement by parents and teachers last September. It broke with a decades-old model of strict segregation between the country's Jewish and Palestinian pupils.
Wednesday, March 23, 2016








A history of silencing Israeli army whistleblowers -- from 1948 until today In recent decades a few brave Israeli scholars have chipped away at the official facade. In the late 1990s a Haifa University student collected testimonies from former soldiers confirming that over 200 Palestinians had been massacred at Tantura, south of Haifa. After the findings were made public, he was pilloried and stripped of his degree.
Friday, March 18, 2016 (1 comments)








Appointment of Israeli spokesman viewed as snub to US Israeli Prime Minister Benjamin Netanyahu announced the appointment of a new foreign media adviser and spokesman this week, the latest in a series of moves viewed as snubs to the Obama White House. Keyes steps in as Netanyahu's foreign media adviser at a time when Israeli officials have been accused of conducting a "witch hunt" against both the foreign press corps in Israel and Israeli social media activists.
Saturday, March 12, 2016








Israeli textbook "bad for Arabs, bad for Jews" Although the ministry produced the new civics textbook amid great secrecy, leading Jewish educators who have seen the final text complain that it is riddled with factual inaccuracies, maligns the Palestinian minority, and discounts democratic values.
Tuesday, March 8, 2016 (7 comments)








How most aid to the Palestinians ends up in Israel's coffers Western humanitarian aid to the Palestinians is clearly intended for the victims, not the victors. Palestinians under occupation are among the most aid-dependent in the world, receiving more than $2bn from the international community a year. Shir Hever, an Israeli economist, concludes that at least 78 percent of humanitarian aid intended for Palestinians ends up in Israel's coffers.
Thursday, March 3, 2016








Emerging from a "reign of terror": Palestinians in Israel hold first BDS conference A private cinema in Nazareth agreed to host the event after several public venues in Haifa backed out, apparently fearful that they risked being punished by the Israeli government. The question of how feasible it is for Israel's 1.6 million Palestinian citizens to promote BDS was high on the conference agenda, with speakers addressing issues of legality and strategy.
Friday, February 26, 2016 (1 comments)








Israel accused of using trickery to snatch refugee lands For Palestinian society, land dealing with Israel is considered taboo. But some refugees admitted that Israel had been using various forms of pressure long before the latest lawyers' ruse to persuade families into signing away their rights.
Wednesday, February 24, 2016 (2 comments)








Israel is on the brink of a tyranny of the majority Netanyahu is legislating the expulsion of Balad and throwing down the gauntlet to the courts. It won't end there. If Balad is unseated, the participation of the other Joint List factions will be untenable. In effect, the Israeli right is seeking to ethnically cleanse the parliament.
Sunday, February 21, 2016








How Israel is "turning Palestinians into Zionists" Israeli officials had stepped up interference in the Palestinian curriculum in recent years, censoring large sections of textbooks. Changes have included removing pictures of Palestinian flags and PA logos; excising information about PLO leaders; cutting lines from poems that could be interpreted as promoting struggle against occupation; and redacting references to the Nakba, loss of Palestinians' homeland in 1948.
Monday, February 8, 2016 (2 comments)








The Liberal Hounding of Julian Assange: From Alex Gibney to The Guardian At what point do we cry foul when we witness the abuse of a political dissident, one who dares to take on mighty vested interests? the UN panel on arbitrary detention ruled that Assange, who has spent more than three years confined to a tiny room in the Ecuadorean embassy in London, is being arbitrarily detained and that he should be allowed to walk free.
Thursday, February 4, 2016








Security ties between Palestinians and Israel begin to fray The fragile nature of the security relationship was underscored last month when Netanyahu told his cabinet that Israel was preparing for the possibility that the PA, to which the security services answer, may collapse.
Sunday, January 31, 2016








Behind Israel's campaign to vilify peace groups Israeli government funds have been secretly transferred to far-right organizations leading a smear campaign against groups opposed to the occupation, investigations show. Human rights activists, the campaigns claim, are betraying their country by providing information that fuels criticism overseas of Israel and helps to bolster an international boycott movement.
Thursday, January 28, 2016








Israel continues to sow the seeds of discontent The struggle for two states appears finished. As Netanyahu averred recently, Israel would prefer to "live forever by the sword" than concede territory to the Palestinians. The message of the dovish opposition leader, Isaac Herzog, is softer but the same. At the weekend he told the French president, Francois Hollande: "Now is not the time for a Palestinian state."
Sunday, January 24, 2016








Rabbis deny 1 in 10 Jews the right to marry in Israel The Chief Rabbinate, the supreme religious authority in Israel for the Jewish population, has exclusive control over a range of personal status matters, including conversion, marriage and divorce. The rabbinate represents a strict stream of Judaism known as Orthodoxy. Other, more liberal trends within Judaism have no official standing.
Wednesday, January 13, 2016








Why Israel has silenced the 1948 story of Nazareth's survival Nazareth was not only an anomaly; it was a mistake. It was supposed to be cleared of its Palestinian population, just like those other Palestinian cities now in Israel. Much to Israel's regret, it has become an unofficial capital for Israel's 1.6 million Palestinian citizens, a fifth of the Israeli population.
Monday, January 11, 2016








Welcome to Israel's Version of Apartheid, as Passengers Evict Palestinians from Plane Most Israeli Jews have long supported two Israels: one for them and another for the Palestinian minority, with further, even more deprived ghettos for Palestinians under occupation. The inhabitants of one Israel remain hostile towards, and abusive of, those in the other, who refuse to accept Jewish privilege as the natural order -- just like the mob that insisted that their fellow citizens had no right to share a plane.
Saturday, January 9, 2016 (1 comments)








After Tel Aviv attack, Israel's Palestinians tarred as "criminals" Netanyahu said he was "not impressed" by accusations that he had incited hatred with his speech. He was "making a very large effort to ensure Israel is a state under unified law," he said. An Israeli Facebook post of a bogus video supposedly showing the village of Arara celebrating the Tel Aviv killings, went viral. It was later shown to be footage of celebrations in Lebanon at Ariel Sharon's death two years ago.
Monday, December 7, 2015








Youtube becomes Israel's new battleground against Palestinians Most Palestinian videos are simply a record of their bitter experiences of occupation at the hands of soldiers and settlers. It is these experiences, not the videos, that drive Palestinians to breaking point. A "war on incitement" waged through YouTube and Facebook won't change Palestinian suffering. But it may, Mr Netanyahu presumably hopes, conceal Israel's brutality from the eyes of the world.
Saturday, December 5, 2015








Banned Islamic leader: Netanyahu pushing region to religious war "In any normal country, there is a duty on the politicians to listen to their intelligence services. But Netanyahu simply ignored their advice," Salah said. "After Paris, we issued a statement condemning the attacks. But Netanyahu wants to libel Islam as a violent, extreme, inciteful religion. It is Netanyahu who is leading the region to a religious war."
Saturday, November 21, 2015








Israeli ban on Islamic party marks a "dangerous turning point" Given the mood in Europe and the United States after the Paris attacks, Netanyahu can probably count on the international community not studying too closely the comparisons between the Islamic Movement, Hamas and Islamic State. The timing of Netanyahu's announcement takes advantage of the growing climate against Islamic political activism at the local, regional and international levels.
Wednesday, November 11, 2015








A Palestinian call for "unarmed warfare" The power of disciplined non-violent resistance, Mubarak Awad says, is that it forces on the occupier a heavy burden: to "deal with our willingness to stand up for ourselves with nothing but our bodies and hearts." Awad argues that it is precisely by demonstrating an irrepressible humanity that Palestinians can again discover hope, reclaim their dignity and win freedom.
Monday, November 2, 2015








Israel's encirclement of al-Aqsa "nearly complete" Israeli officials have denied accusations that Islamic control at the site is being undermined. Prime Minister Benjamin Netanyahu claimed last month: "Israel is not the problem on the Temple Mount; it's the solution. We maintain the status quo." But there are indications of mounting concern in Europe and the United States that Israeli measures are weakening the status quo.
Thursday, October 29, 2015 (1 comments)








Palestinian Woman Shot: Israeli police alter story again Might the police be disciplined, or, more properly, punished, for shooting a woman six times for no reason at all? Apparently not. They have been investigated and it has been decided that "there is no reason to take disciplinary measures against them, given the extenuating circumstances of the incident". One might well ask: what were those "extenuating circumstances"?
Monday, October 19, 2015 (1 comments)








Jerusalem chaos is a warning of things to come Israel has almost completed the division and enclosure of Palestinians into disconnected enclaves. As they hear the sound of the prison doors closing, Palestinian youths are lashing out at the guards closest to hand. Strangely, in the face of all this, there are signs of a parallel breakdown of order and leadership on the Israeli side.
Friday, October 16, 2015








Videos challenge Israeli police account of shootings Rami Nasreddin, the director of Palvision, a youth empowerment program in Jerusalem, said videos of violence by the security forces and of Jewish mobs had left many Palestinians in Jerusalem frightened to go out. "Most of the schools are closed because parents are afraid to let their children on to the streets," he said.
Tuesday, October 13, 2015 (1 comments)








As unrest grows in Israel and Palestine, Netanyahu seeks scapegoats Netanyahu's hard line comes as his poll ratings have slumped following the upswing in violence, which has been accompanied by concerted attacks from rightwing rivals, including from within his own governing coalition. A survey of Israeli Jews at the weekend found 73 percent were unhappy with his performance.
Tuesday, October 6, 2015 (2 comments)








Netanyahu seeks to impose a new reality at Al Aqsa For the past month Israeli prime minister Benjamin Netanyahu has tried to rewrite the David and Goliath story by declaring war on what he terms Palestinian "terrorism by stones." There are echoes of Yitzhak Rabin's response nearly 30 years ago when, as defence minister, he ordered soldiers to "break bones" to stop a Palestinian uprising, often referred to as the "intifada of stones," against the Israeli occupation.
Tuesday, September 29, 2015








Israel's army and schools work hand in hand, say teachers Most Jewish children in Israel are subject to a military draft when they matriculate from high school at the age of 17. Boys usually serve three years, and girls two. Nearly 300 schools have been encouraged to join an IDF-education ministry program called "Path of Values," whose official goal is to "strengthen the ties and cooperation between schools and the army."
Monday, September 21, 2015 (5 comments)








Corbyn victory unmasks Britain's Guardian Corbyn's campaign has highlighted a truth about the existing British political system: that, at least since the time of Tony Blair, the country's two major parliamentary parties have been equally committed to upholding neoliberalism. The Blue Neoliberal Party (the Conservatives) and the Red Neoliberal Party (Labour) mark the short horizon of current British politics.
Tuesday, September 8, 2015 (5 comments)








Netanyahu aims his WMD at Obama Netanyahu wishes to prevent a rapprochement between the US and Tehran, one that might weaken Israel's hold on Washington's Middle East policy and increase the pressure for a real peace process with the Palestinians. As former foreign minister Avigdor Lieberman has noted, continuing leaks of high-level discord over Iran have made Israel look "ridiculous."
Sunday, September 6, 2015 (4 comments)








Israel hopes "lost tribes" can boost Jewish numbers A government committee established last month will determine whether immigration rights should be extended to "groups with ties to the Jewish people." That would include so-called "lost tribes," remote communities in India, Latin American and elsewhere that claim their ancestors were once Jewish.
Tuesday, August 25, 2015 (1 comments)








Israel unleashes its diplomatic thug on the UN Danon's appointment indicates the extent to which the Israeli right has abandoned any hope of persuading the international community of the rightness of its cause -- or even of working within the rules of statecraft. An Israel that has no place for negotiations or compromise wants only to tell the world that it is wrong and that Israelis don't care what others think.