Articles Listed By Date List By Popularity
Monday, April 25, 2016 (1 comments)








Washington's Dog-Whistle Diplomacy Supports Attempted Coup in Brazil Washington's strategy in response to the left governments that have governed most of the region in the 21st century is obvious. They have rarely missed an opportunity to undermine or get rid of any of them, and their desire to replace the governing Workers' Party in Brazil with a more compliant, right-wing government is fairly obvious.
Thursday, December 10, 2015 (4 comments)








What next for Venezuela? the Venezuelan political system, with all its flaws, is much more democratic than the conventional wisdom has maintained. Now, what about the future? If the opposition gets a two-thirds majority of seats (112 or more), it would have important powers, such as the ability to remove Supreme Court judges, censure the vice president and call an assembly to propose changes to the constitution.
Monday, December 7, 2015








Hillary Clinton and a Venezuelan Murder Mystery: Who Killed Luis Manuel Diaz? On Thursday, Venezuela's attorney general released a statement that one of the arrested suspects, Ronald Hernandez, had confessed to having fired the bullets that killed Diaz. As of this writing, no major English language news outlet has reported this news.
Thursday, October 15, 2015








Lessons for the Trans-Pacific Partnership There are many lessons from the North American Free Trade Agreement (NAFTA) that are relevant to the current debate over the Trans-Pacific Partnership (TPP). First, like the TPP, NAFTA was never mostly about trade and even less about free trade. The lessons from NAFTA are a big part of the reason that the Obama administration is having so much trouble getting the TPP past Congress.
Wednesday, February 18, 2015 (3 comments)








Who's Extorting Whom? It's All About Coercion On Monday, February 16, European officials "handed Athens an ultimatum: Agree by Friday to continue with a bailout program or risk the funding that the country needs to avoid a default," the New York Times reported.
Wednesday, October 1, 2014 (2 comments)








Hard choices: Hillary Clinton admits role in Honduran coup aftermath Clinton's embrace of far-right narrative on Latin America is part of electoral strategy. Clinton's position on Latin America in her bid for the presidency is another example of how the far right exerts disproportionate influence on US foreign policy in the hemisphere.
Thursday, July 31, 2014 (3 comments)








Administration split on Venezuela Not only is there no talk of sanctions against Israel or Egypt, there is not even talk of reducing or even conditioning the billions of U.S. taxpayer dollars, including military aid, that flow annually to these two countries. By comparison, 43 Venezuelans died in more than two months of violent protests seeking to topple a democratically-elected government, about half of them at the hands of the protesters themselves.
Friday, June 20, 2014 (1 comments)








Another US spying problem in Latin America: The DEA thanks to additional leaked documents described by Ryan Devereaux, Glenn Greenwald, and Laura Poitras in The Intercept, we find there is another U.S. agency working with the NSA that poses similar threats: the U.S. Drug Enforcement Agency (DEA). The DEA is helping NSA with its non-drug-related spying programs.
Thursday, May 8, 2014 (1 comments)








With Friends Like The IMF And EU, Ukraine Doesn't Need Enemies You can't destroy an economy in order to save it. The whole purpose of European lending should be to cushion any adjustments and allow Ukraine's economy and employment to grow and avoid a downward spiral. Unfortunately, EU and IMF leaders all too often see crisis as an opportunity to remake the economy in the divine image that they worship, regardless of costs and consequences.
Monday, May 5, 2014 (3 comments)








The world has nothing to fear from the US losing power our foreign policy establishment cannot imagine a multipolar world where the US and its allies must negotiate more and give orders less often. Whatever the political systems of the countries whose representation in the international arena will increase, the end result is likely to be more democratic governance at the international level, with greater of international law, fewer wars, and more social and economic progress.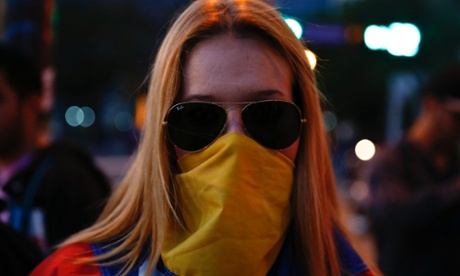 Sunday, March 23, 2014 (2 comments)








The truth about Venezuela: a revolt of the well-off, not a "terror campaign" Polling data finds the protests to be deeply unpopular in Venezuela, although they do much better abroad when they are promoted as "peaceful protests" by people like Kerry. The data also suggest that a majority of Venezuelans see these disturbances for what they are: an attempt to remove the elected government from power.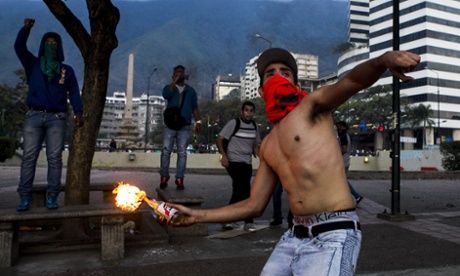 Tuesday, March 4, 2014 (1 comments)








Venezuela is not Ukraine Washington has been more committed to "regime change" in Venezuela than anywhere else in South America -- not surprisingly, given that it is sitting on the largest oil reserves in the world. And that has always given opposition politicians a strong incentive to not work within the democratic system.
Friday, January 10, 2014 (2 comments)








Snowden's courageous action protected both our privacy and our democracy The surveillance state is also making the U.S. into a banana republic, as the burgeoning military-intelligence apparatus becomes more powerful relative to our elected officials, including the President. It's not just our privacy that is disappearing because of the abuses that Snowden exposed -- it's the foundations of a democratic society.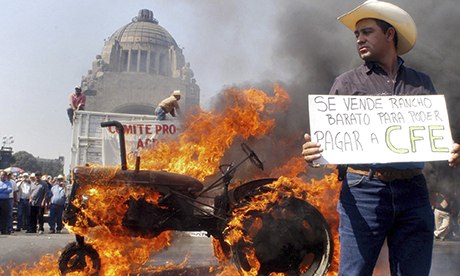 Saturday, January 4, 2014 (1 comments)








NAFTA: 20 years of regret for Mexico It's tough to imagine Mexico doing worse without NAFTA. Perhaps this is part of the reason why Washington's proposed "Free Trade Area of the Americas" was roundly rejected by the region in 2005 and the proposed Trans-Pacific Partnership is running into trouble.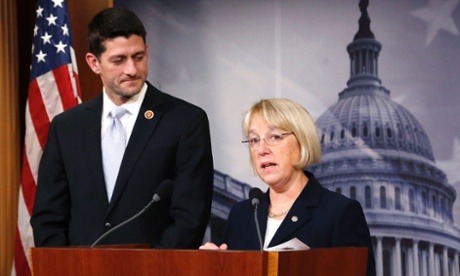 Wednesday, December 18, 2013 (1 comments)








US budget deal: the good, bad and stupid The fact that our government is still trying to reduce economic growth and employment while we have more than 20 million people unemployed or underemployed is testimony to the unbridled power of the special interests that dominate debate over economic policy in the United States. It's encouraging that we have some sort of budget, but the economic ignorance continues in Congress.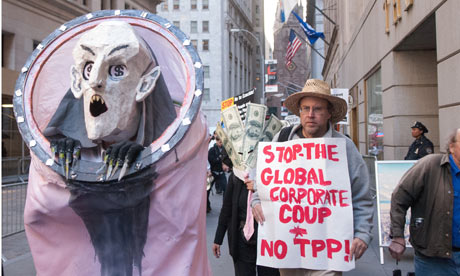 Tuesday, November 19, 2013 (5 comments)








The Trans-Pacific Partnership treaty is the complete opposite of "free trade" The worse news is that, taking into account some of the unequalizing effects of the agreement -- these treaties tend to redistribute income upwards -- a Centre for Economic and Policy Research study showed that most Americans will actually lose because of the TPP.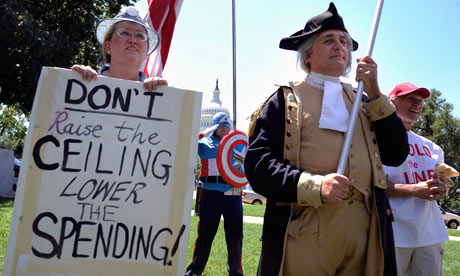 Friday, October 18, 2013 (3 comments)








Shutdown Takeaway: The US Wants A Fair Society, Not "Defund Obamacare" Crazy The Tea Party and its allies have been funded by the billionaire Koch brothers, and right-wing money has expanded a formidable conservative media empire -- from Fox News to the Wall Street Journal, and talk radio with tens of millions of followers. Still, the majority is holding its own for now, despite its under-representation in the public debate.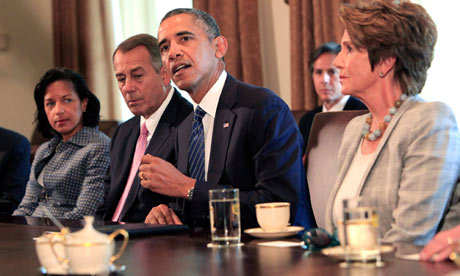 Wednesday, September 11, 2013








Syria: thank Congress's resistance to war for the chance of a diplomatic deal Obama said Monday that he was "not confident" that he would win this vote in Congress -- a stark admission of the new reality. But by leading a "full-court press" for the war, he has insulated himself from pro-war establishment backlash if the Congress votes no. He can say that he tried, but that Congress would not support him.