Articles Listed By Date List By Popularity
Thursday, November 10, 2016 (21 comments)








It was the Democrats' embrace of neoliberalism that won it for Trump The Democratic party needs to be either decisively wrested from pro-corporate neoliberals, or it needs to be abandoned. From Elizabeth Warren to Nina Turner, to the Occupy alumni who took the Bernie campaign supernova, there is a stronger field of coalition-inspiring progressive leaders out there than at any point in my lifetime. We are "leaderful," as many in the Movement for Black Lives say.
Monday, September 26, 2016 (1 comments)








Canada's founding myths hold us back from addressing climate change Our new government has adopted the utterly inadequate targets of the last government. Alberta has a climate plan that would allow tar sands emissions to increase by 43 percent, wholly incompatible with the goals of the Paris climate agreement. And the push for new pipelines -- often sold as "nation building" -- continues to tear us apart.
Sunday, June 19, 2016 (4 comments)








The best is yet to come The evidence is clear: The left just won. Forget the nomination -- I mean the argument. Clinton, and the 40-year ideological campaign she represents, has lost the battle of ideas. The spell of neoliberalism has been broken, crushed under the weight of lived experience and a mountain of data. Left ideas are popular just as they are, utterly unadorned. Really popular -- and in the most pro-capitalist country in the world.
Thursday, April 7, 2016 (2 comments)








The Problem With Hillary Clinton Isn't Just Her Corporate Cash. It's Her Corporate Worldview. While Clinton is great at warring with Republicans, taking on powerful corporations goes against her entire worldview, against everything she's built, and everything she stands for. The real issue, in other words, isn't Clinton's corporate cash, it's her deeply pro-corporate ideology: one that makes taking money from lobbyists and accepting exorbitant speech fees from banks seem so natural.
Wednesday, November 25, 2015








What's really at stake at the Paris climate conference now marches are banned Climate change is a moral crisis because every time governments of wealthy nations fail to act, it sends a message that we in the global north are putting our immediate comfort and economic security ahead of the suffering and survival of some of the poorest and most vulnerable people on Earth. The message is: our security is non-negotiable, yours is up for grabs.
Tuesday, October 27, 2015 (2 comments)








Electing Trudeau Isn't Enough, We Need "Relentless Pressure From Below" We are determined to learn from the US experience. We remember what happened when progressives demobilized after Obama was elected and we won't make the same mistake. Instead, a huge and growing movement of Canadians is determined to give our young prime minister the best gift any new government can receive: relentless pressure from below.
Sunday, August 30, 2015 (3 comments)








Change Everything or Face A Global Katrina The U.S. government is barrelling toward an economic crisis, in no small part thanks to the deficit spending that has bankrolled the construction of the privatized disaster economy. That means that sooner rather than later, the contracts are going to dip significantly.
Monday, June 22, 2015








Climate Change Is a Crisis We Can Only Solve Together We know that time is short, especially when it comes to climate change. We all hear the clock ticking loudly in the background. But that doesn't mean that climate change trumps everything else. It means we need to create integrated solutions -- ones that radically bring down emissions, while closing the inequality gap and making life tangibly better for the majority.
Friday, January 23, 2015








Message to the UK: The Fracking Bridge is Already Burning In rushing to exploit the UK's shale gas reserves, the industry has spent millions on public relations and brazenly overridden the democratic will of British citizens by overturning laws that had prevented drilling under homes. The coalition government, meanwhile, has done the sector's bidding at every turn.
Sunday, December 14, 2014








Why #BlackLivesMatter Should Transform the Climate Debate What does #BlackLivesMatter, and the unshakable moral principle that it represents, have to do with climate change? Everything. Because we can be quite sure that if wealthy white Americans had been the ones left without food and water for days in a giant sports stadium after Hurricane Katrina, even George W. Bush would have gotten serious about climate change.
Sunday, November 30, 2014 (1 comments)








4 Reasons Keystone Really Matters If TransCanada isn't able to build Keystone to the south, then another pipeline will be built to the west or east. Or that dirty oil will be transported by rail. But make no mistake, we have long been assured: all that carbon buried beneath Alberta's boreal forest will be mined no matter what the president decides.
Thursday, November 13, 2014 (1 comments)








Some Very Initial Thoughts On The US-China Deal The fact that both governments felt the need to make this pledge speaks to the growing power of social movements in China and the US demanding pollutions controls. In the US, 350,000 people marched in NYC in September demanding action. In China, soaring air pollution levels in major cities have put unprecedented pressure on the governing party to stop relying on coal.
Friday, October 17, 2014 (3 comments)








Climate change: how to make the big polluters really pay The astronomical profits these companies and their cohorts continue to earn from digging up and burning fossil fuels cannot continue to hemorrhage into private coffers. They must, instead, be harnessed to help roll out the clean technologies and infrastructure that will allow us to move beyond these dangerous energy sources, as well as to help us adapt to the heavy weather we have already locked in.
Saturday, September 20, 2014 (4 comments)








Climate change is a global emergency. Stop waiting for politicians to sound the alarm What is most terrifying about the threat of climate disruption is not the unending procession of scientific reports about rapidly melting ice sheets, crop failures and rising seas. It's the combination of trying to absorb that information while watching our so-called leaders behave as if the global emergency is no immediate concern.
Tuesday, April 22, 2014 (4 comments)








The Change Within: The Obstacles We Face Are Not Just External Because of the way our daily lives have been altered by both market and technological triumphalism, we lack many of the observational tools necessary to convince ourselves that climate change is real -- let alone the confidence to believe that a different way of living is possible.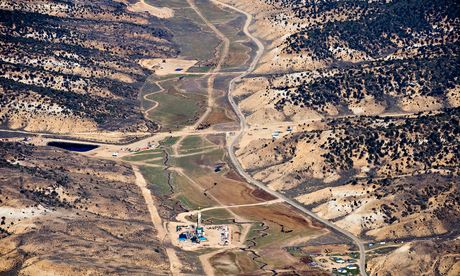 Friday, April 11, 2014 (10 comments)








Why US fracking companies are licking their lips over Ukraine The crisis du jour is conflict in Ukraine, being used as a battering ram to knock down sensible restrictions on natural gas exports and push through a controversial free-trade deal with Europe. It's quite a deal: more corporate free-trade polluting economies and more heat-trapping gases polluting the atmosphere -- all as a response to an energy crisis that is largely manufactured.
Wednesday, October 30, 2013 (4 comments)








How science is telling us all to revolt one dynamic offers hope--resistance--movements of people who adopt a certain set of dynamics that does not fit within the capitalist culture. This includes "environmental direct action, resistance taken from outside the dominant culture, as in protests, blockades and sabotage by indigenous peoples, workers, anarchists and other activist groups."
Monday, September 9, 2013 (8 comments)








Overcoming 'Overburden': The Climate Crisis and a Unified Left Agenda The attacks working people are facing right now are a classic case of The Shock Doctrine. There's no shortage of examples, from the mass slashing of salaries and layoffs of public sector workers in Greece, to the attacks on pension funds in Detroit in the midst of a cooked up bankruptcy, to the Harper government's scapegoating of unions for its own policy failures right here in Canada.
Thursday, May 2, 2013 (6 comments)








Time for Big Green to Go Fossil Free The movement demanding that public interest institutions divest their holdings from fossil fuels is on a serious roll. At last count, there were active divestment campaigns on 305 campuses and in more than 100 US cities and states, and in Canada, Australia, the Netherlands and Britain. The mission statement of the Fossil Free movement: "If it is wrong to wreck the climate, then it is wrong to profit from that wreckage.
Thursday, December 27, 2012 (1 comments)








I Feel Theresa Spence's Hunger -- for Justice The greatest blessing of all, however, is indigenous sovereignty itself. It is the huge stretches of this country that have never been ceded by war or treaty. It is the treaties signed and still recognized by our courts. If Canadians have a chance of stopping Mr. Harper's planet-trashing plans, it will be because these legally binding rights -- backed up by mass movements, court challenges & direct action will stand in his way
Wednesday, December 26, 2012 (2 comments)








Awake, Hungry and Idle No More During this season of light and magic, something truly magical is spreading. The people whose land our founders stole and whose culture they tried to stamp out are rising up, hungry for justice. These are the rights Mr. Harper is trying to extinguish now. Canada's roots are showing. And these roots will make us all stand stronger.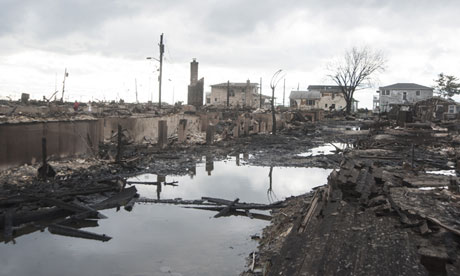 Wednesday, November 7, 2012 (8 comments)








Hurricane Sandy: beware of America's disaster capitalists The flurry of attempts to use Sandy's destructive power as a cash grab is just the latest chapter in the very long story I have called the The Shock Doctrine. And it is but the tiniest glimpse into the ways large corporations are seeking to reap enormous profits from climate chaos.
Monday, November 14, 2011 (5 comments)








Capitalism vs. the Climate Just as tobacco companies have been obliged to pay the costs of helping people to quit smoking, and BP has had to pay for the cleanup in the Gulf of Mexico, it is high time for the "polluter pays" principle to be applied to climate change. Responding to climate change requires that we break every rule in the free-market playbook and that we do so with great urgency.
Friday, October 7, 2011 (38 comments)








Occupy Wall Street: The Most Important Thing in the World Now "Why are they protesting?" ask the baffled pundits on TV. Meanwhile, the rest of the world asks: "What took you so long?" "We've been wondering when you were going to show up." And most of all: "Welcome."
Friday, October 7, 2011 (2 comments)








Occupy Wall Street: The Most Important Thing in the World Now Class war & the hunger for status go with the condition of being human, but that doesn't change the necessity to do battle with the elite when they abuse both. It's an epic struggle & Americans have just opened the next chapter.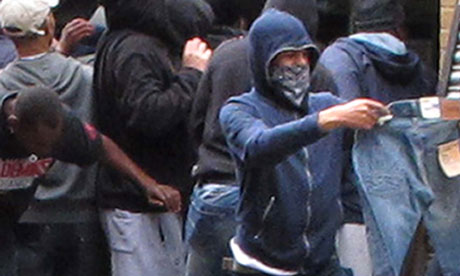 Wednesday, August 17, 2011 (3 comments)








Looting with the lights on You can't cut police budgets at the same time as you cut everything else. Because when you rob people of what little they have, in order to protect the interests of those who have more than anyone deserves, you should expect resistance -- whether organised protests or spontaneous looting. And that's not politics. It's physics.
Saturday, April 9, 2011 (37 comments)








Our Lives Are Under Threat From Some of the Most Powerful and Richest Entities -- Here's How We Can Fight Back and Win The full power of the fossil fuel industry -- the most profitable business in the planet's history -- has been brought to bear on the fight, and they play hard and dirty. The Koch Brothers spend huge sums to underwrite the network of global warming skeptics; the US Chamber of Commerce emerged as the biggest campaign funder of them all, shuttling 94% of its donations to climate deniers.
Saturday, February 5, 2011 (18 comments)








Goldstone Report Details a Massive Crime Scene in Gaza Many Gazans I met on that trip appeared as traumatized by the absence of an international investigation as by the attacks. They explained that even in the darkest days of the Israeli onslaught, they had comforted themselves with the belief that, this time, Israel had gone too far.
Sunday, January 16, 2011 (1 comments)








The Search for BP's Oil Naomi Klein reports on scientists who are still finding oil -- BP's oil, the oil BP doesn't want Americans to see.
Monday, November 15, 2010








G20 Trials and the War on Activism let's always remember that the gravest crimes of that summit were not the fake lake, or the civil liberties violations, or even the security budget. The following speech was made by Canadian author and activist Naomi Klein at the telethon held to raise funds the legal costs of G20 protesters. The telethon took place in Toronto on Nov. 11 and rabble.ca carried it live.
Monday, June 28, 2010 (16 comments)








Sticking the public with the bill for the bankers' crisis The heads of state who, on Sunday night, smashed social safety nets and burned good jobs in the middle of a recession. Faced with the effects of a crisis created by the world's wealthiest and most privileged strata, they decided to stick the poorest and most vulnerable people in their countries with the bill.
Saturday, June 19, 2010 (38 comments)








Gulf oil spill: A hole in the world The Deepwater Horizon disaster is not just an industrial accident -" it is a violent wound inflicted on the Earth itself. In this special report from the Gulf coast, a leading author and activist shows how it lays bare the hubris at the heart of capitalism
Sunday, June 6, 2010 (3 comments)








Blinding the Witnesses There is something way too literal about Israel shooting out the eye of a witness to its crimes.
Wednesday, March 3, 2010 (4 comments)








Chile's Socialist Rebar; Klein rebuts sloppy WSJ op-ed attack Just two days after Chile was struck by a devastating earthquake, Wall Street Journal columnist Bret Stephens informed his readers that Milton Friedman's "spirit was surely hovering protectively over Chile" because, "thanks largely to him, the country has endured a tragedy that elsewhere would have been an apocalypse. Stephens attacked Kleins Shock Doctrine theory, but Klien rebuts with reality, overcoming neocon fantasy
Monday, January 18, 2010 (1 comments)








How Corporate Branding is taking over the world From tooth paste to tanks, corporate branding, and corporate power, are entrenched. Naomi Klein first published this piece in the Huffington post.
Saturday, December 26, 2009 (12 comments)








For Obama, No Opportunity Too Big To Blow Contrary to countless reports, the debacle in Copenhagen was not everyone's fault... There's plenty of blame to go around, but there was one country that possessed unique power to change the game. It didn't use it. If Barack Obama had come to Copenhagen with a transformative and inspiring commitment to getting the U.S. economy off fossil fuels, all the other major emitters would have stepped up.
Thursday, October 1, 2009 (3 comments)








Copenhagen: Obama Better Go Back When Obama arrives in Copenhagen tomorrow to support Chicago's Olympic bid, he will be showing the world that he is willing to schlep to Scandinavia for an event he considers important. The big question now is: will he do it again on December 7, when Copenhagen plays host to the United Nations summit on climate change, the highest-stakes environmental negotiations in history?
Tuesday, September 8, 2009 (14 comments)








We Don't Feel Like Celebrating with Israel This Year
Friday, May 15, 2009 (5 comments)








The Cure for Layoffs: Fire the Boss! Tomorrow night (May 15) at Cooper Union in New York City, we're taking part in a panel that looks at this phenomenon, called Fire the Boss: The Worker Control Solution from Buenos Aires to Chicago.
Sunday, April 19, 2009 (4 comments)








Vote Out Larry Summers This article is an amalgam of two pieces by Naomi Klein regarding the ever pompous, repeatedly wrong, elitist economist Larry Summers. This man's insufferable arrogance and self serving advocacy for failed policies that only serve the extreme elite is a danger to the middle class, and the nation.
Friday, April 17, 2009 (72 comments)








HopeOver, HopeLash, HopeBreak: A Lexicon of Disappointment All is not well in Obamafanland.
Tuesday, February 10, 2009 (2 comments)








All of Them Must Go - "¡Que se vayan todos!" Watching the crowds in Iceland banging pots and pans until their government fell reminded me of a chant popular in anti-capitalist circles in 2002: "You are Enron. We are Argentina."
Friday, February 6, 2009 (28 comments)








All of Them Must Go It's taken a while, but from Iceland to Latvia, South Korea to Greece, the rest of the world is finally having its ¡Que se vayan todos! (They all must go!) moment.
Wednesday, November 5, 2008 (2 comments)








A Night When The People Holding Open the Doors Were Happier Than The Ones Walking Through Them Since I already sent my serious post, I just wanted to chime in with an anecdote. I was in Washington D.C. last night, staying two blocks from the White House. At 11:30 pm, a half hour after the results were announced, I happened to walk past a very stuffy private club, one that, as far as I can tell, is populated exclusively by hardcore Republican men in their later years...
Tuesday, November 4, 2008 (8 comments)








Real Change Depends on Stopping the Bailout Profiteers The question is now whether Obama will have the courage to take the ideas that won him this election and turn them into policy. Or, alternately, whether he will use the financial crisis to rationalize a move to what pundits call "the middle" (if there is one thing this election has proved, it is that the real middle is far to the left of its previously advertised address)